Firstly launched in 2004, Paper Expo China has been successfully held for 16 years. After great development and continuously innovation, Paper Expo China creates an important commercial platform for suppliers of paper-making industry to explore China's and Southeast Asian market.
Paper Expo China 2021 will focus on presenting the whole industrial chain of pulp and paper manufacturing. More than 300 enterprises and 15 thousand professional buyers all over the world are expected to attend the event and gather in Guangzhou.

Exhibit category of the 17th International Pulp & Paper Industry Expo China:
♦ Machinery, accessory, auxiliary, energy-saving, environmental-friendly technology and equipment for pulp paper
♦ Paper chemicals
♦ Packaging robot and intelligent manufacturing equipment for pulp paper
♦ Processing, printing and packaging equipment for tissue paper
♦ Technology and equipment of utilizing various kinds of pulp, paper and waste paper
♦ Scientific research products of paper-making industry

Paper Expo China helps promote the brands through multi-dimension ways including laws and policies, brand planning, business intelligence, distribution channels, supporting services, capital incubator and mergers, etc. By connecting high-quality resources accurately between exhibitors and buyers, Paper Expo China will help enterprises to set a precise orientation while creating new sales channels and commercial modes.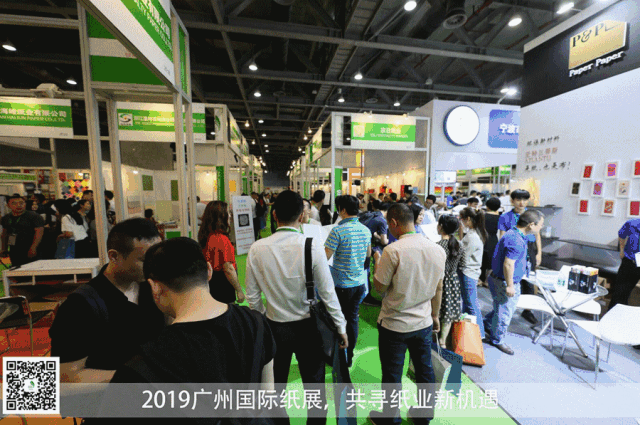 Paper Expo China 2021 will fully integrate the accumulative resource in the past shows of visitors, dealers, agents, media, government, association and sales channels, so as to advertise the exhibits with one-to-one vip services involving product marketing, long tail marketing, software texts marketing, exclusive interview of entrepreneurs through the WeChat platform. Professional buyers from over 20 countries and regions including Southeast Asia, India, Middle East, Africa, Europe and America, are expected to attend the Expo, and important forums and activities will be held at the same time, like the 5th Paper Industry Seminar of Ten Provinces (Areas), 2021 Paper-making Equipment Purchasing Meeting for Overseas Buyers. During this Expo, all the participants will have further discussion concerning paper industry chains with topics like industrial restructuring, the innovation and upgrading of technology & application, intelligent manufacturing, green and sustainable development, etc. Besides, the successful experience of technological transformation and channels innovation will be shared in the forums.
With the concept of "New Paper Industry in the New Era, Great Chance for the Great Future", the 17th International Pulp & Paper Industry Expo will break the traditional barriers of large-scale exhibitions, spare no effort to display innovative products of paper industry chains, and expand the categories of international products with resource support.

Look forward to seeing you in Paper Expo China 2021!